The Empathy Symbol in Action!
The Empathy Symbol is being used in many ways. You can find it on clothes, in jewelry, as part of logos, and more. We share some here with you, with the proviso that EmpathySymbol.com is not endorsing or vouching for any of these. If you want to add to this gallery, please contact us!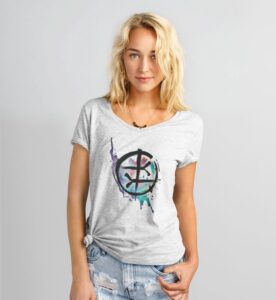 Water color effect T-shirt with Empathy symbol: TeePublic
TeePublic is the world's largest marketplace for independent creators to sell their work on the highest-quality merchandise.
Every TeePublic purchase supports independent artists, podcasts, streamers, and more!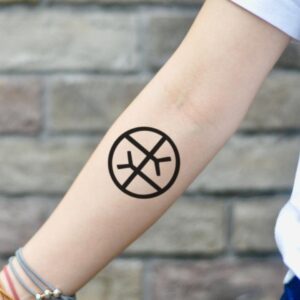 Temporary empathy symbol tattoo. OhMyTatOhMyTat's goal is simple: to let you try and wear all your favourite tattoos. Yes we understand sometimes it's hard to make a decision (especially for lifetime), and yes there are sooooo many beautiful tattoos on social media! Besides saving them into your favourite tattoo designs collection every time, now you can also tattoo some of them, temporarily!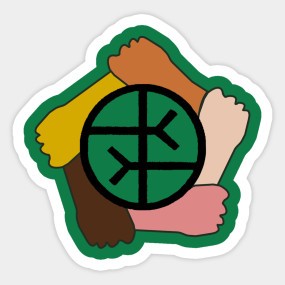 Empathy Symbol hoodie with interlocking multiracial hands, available on tee shirts, mugs, as a sticker. TeePublic
Epic Ethic is a business that re-purposes textiles, in order to help save the environment. They have incorporated the Empathy Symbol into their logo. As they explain it, "Our logo was designed to incorporate the symbol for empathy, while also highlighting two abstract capital E's. The three triangles represent the three main ideals we believe in; environmental sustainability, animal rights, and human rights." Epic Ethic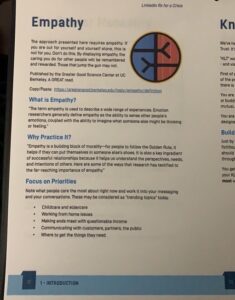 The Empathy Symbol appears in social media expert Mike O'Neil's upcoming book.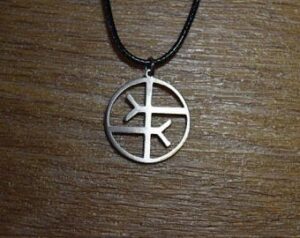 You can find this empathy symbol necklace on Etsy.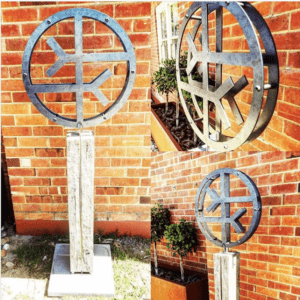 An Empathy Symbol sculpture done for Scotch College, Adelaide, Australia.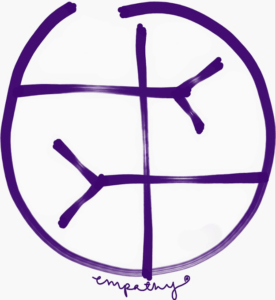 This Empathy Symbol sticker and other images were designed by sbella19 and are available on Redbubble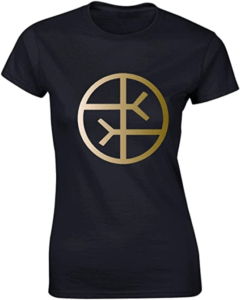 The Empathy Symbol is worldwide! See this T-shirt available on Amazon in Britain.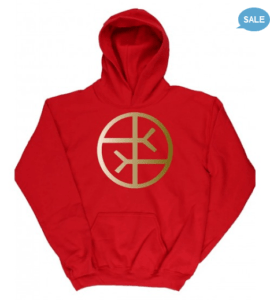 There are even products for kids. This comes from StyleShop