What Does The Empathy Symbol Stand For?
The Empathy Symbol stands for 2 "sides" reaching out to each other, and opening up to try to truly understand the other's experiences and feelings. It could be 2 groups of people: men and women, blacks and whites, Jews and Muslims, fundamentalist Christians and atheists, Israelis and Palestinians, gays and straights, old and young, able-bodied and disabled, immigrants and native-born, and so on; or it could be 2 individuals: spouses, neighbors, co-workers, etc.
The Original Empathy Symbol, created in 1973
People have asked about the origins of the empathy symbol. I was a college student, active in the anti-Vietnam war movement.
I was contemplating the peace symbol I was wearing, when suddenly the idea for the empathy symbol popped into my head, full-blown. It felt as though it had been given to me, and I have felt spiritually charged to bring it to the world ever since. Deb Ellsworth
Featured Empathy Promoter
Doctors Without Borders (MSF) is the widely respected organization that offers medical care to refugees and displaced persons around the world. Its doctors volunteer, often at great personal risk and hardship, out of a strong feeling of empathy for the suffering people of the world. Their mission:
Providing lifesaving medical humanitarian care, and speaking out about what we see.
Not only do they do this valuable medical work, they also have as part of their mission educating people about the needs and lives of the dispossessed. In other words, they work to increase our empathy for the 68.5 million displaced persons in the world. As they say: "MSF's actions are guided by medical ethics, which means that we have a duty to provide care for those who need it, no matter who they are or where they are. Bearing witness and speaking out about extreme needs and unacceptable suffering are at the heart of our mission."
On their website, you can go to pages that further explain the lives and experiences of the people they work with, whether it's the migrants crossing the Mediterranean, or the Rohingya refugees fleeing Myanmar, or the South American mi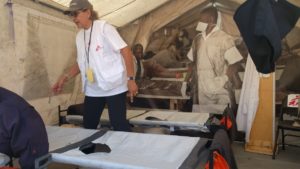 grants heading north. Not only do they work to provide medical support, they also seek to "tell the stories" of these people. In 2018 they developed an interactive, live traveling exhibit called Forced From Home to tell and show people directly what the lives and experiences are for the displaced of the world. This included a virtual reality experience of going to refugee camps and meeting and hearing from refugee families. This traveling exhibit will be offered again in 2019. You can check the MSF website for dates and places in 2019.
See our previously featured Empathy Promoters.

Empathy News
For more information about the empathy movement, read Empathy Magazine an online collection of the latest news about empathy from around the world Curated by Edwin Rutsch
Help Us Spread the Value of Empathy!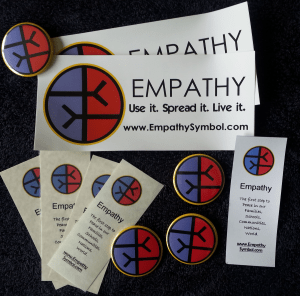 We will send you FREE up to five bumper stickers, eight peel-off empathy symbols, and four bookmarks. Let us know which items you want, and your address.
Join the conversation on the Empathy Symbol Facebook Page!
Check out our Facebook page, and Follow and join the conversation. Posts about the value of empathy in our polarized world; how to promote empathy; and especially posts to further our own empathy toward, and understanding of, others.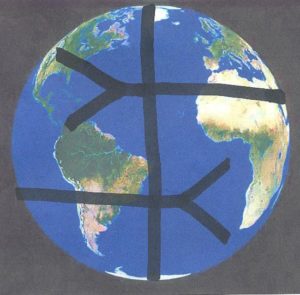 Shirts with the Empathy Symbol
Now you can wear the empathy symbol and show what you stand for! Buy sweatshirts with the empathy symbol on them from Amazon UK or T-shirts for adults and kids at TeePublic (adult1, adult2, kid)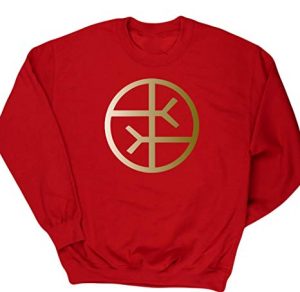 Using the Empathy Symbol
A German artist named Caro has created a new piece of art using the empathy symbol. See this piece of art and more
here.